DOWNLOAD AUDIO HERE!
Todays show is with a very experienced lady in background vocals (Timberlake, Rihanna, Robbie Williams) and dance (Mariah Carey, Jay-Z, Missy Elliott), amongst a million other talents that she has. Her name, ladies and gentlemen, is….
Denosh Bennett – Background Vocals
Denosh started out in Toronto simultaneously juggling dance, vocals and a school education. After leaving school early she moved to New York City in 1997 to get stuck into the dance scene, and shortly after went to an open call for a Mariah Carey show. After competing against hundreds of girls Denosh was offered the tour, which was certainly a shock to her! Despite there being a lot of familiar faces from music videos and tours at the audition, the team seemed adamant to pick the newbies and have a fresh set of dancers. Great for Denosh and the other lucky few.
That tour led to many other dance gigs including touring with Brandy, Missy Elliot, Jay-Z, P-Diddy and Aaliyah. With vocals still in the back of her mind, Denosh kept talking to the musical directors on each tour about what she was doing with her artistry. Essentially, the hustle! Eventually Denosh met a producer on the Brandy tour which started to bring her back into the music industry as a singer.
In 2002, when Denosh was dancing for Faith Evans, Faith heard Denosh sing some Stevie Wonder on the tour bus and as a result offered Denosh her first opportunity to sing background vocals. Doors began to open after that amazing opportunity, leading to a role in Hairspray on Broadway and a ten year stint as background vocals for Justin Timberlake. The rest is history, and the list of A-list names that Denosh has backed up, goes on and on!
Background vocals has it's challenges when it comes to vocal health, and Denosh's experience of some vocal hygiene techniques has mixed success. As all singers who fly a lot can testify, the air on aeroplanes seems to ruin voices through bad quality and dryness. To counteract this common issue Denosh swears by something called a Vogmask to keep out the nasties that might be floating around. It's essentially a filtration mask.
Essential skills for background vocals
"First and foremost, you need to be able to sing #obvs".
You don't have to be the strongest lead singer. In fact lots of amazing lead singers aren't great at backing vocals, but you do need a reliable voice with great pitching and be ready to go, 24 hours a day. Your job is to support whenever needed!
Eventually gaining the ability to learn fast and develop an ear for harmonies and music in general is very useful. Try writing out the lyrics and spending time understanding the meaning of the song in order to develop the ability to remember material. As for harmonies, practicing from a young age seems to be a fairly common trait in good background vocalists. Denosh spent a lot of time in church singing with the choir, which was valuable training in harmony, music, dynamics, tone and blending; essential skills to be successful in background vocals!
As background, sometimes your job is to sound like the artist your supporting. Denosh is an R&B singer at heart but she needs to be able to call on different singing styles, ranging from Country, Pop, Rock, Jazz, Blues and everything in between. If you can't be a style chameleon then it won't work. YOU won't work. How do you get to being great at this, as well as the other skills needed? Often you need to STOP SINGING, and start listening. Avoid the urge to just want to sing, and take in the nuances by listening deeply to many different genres and artists.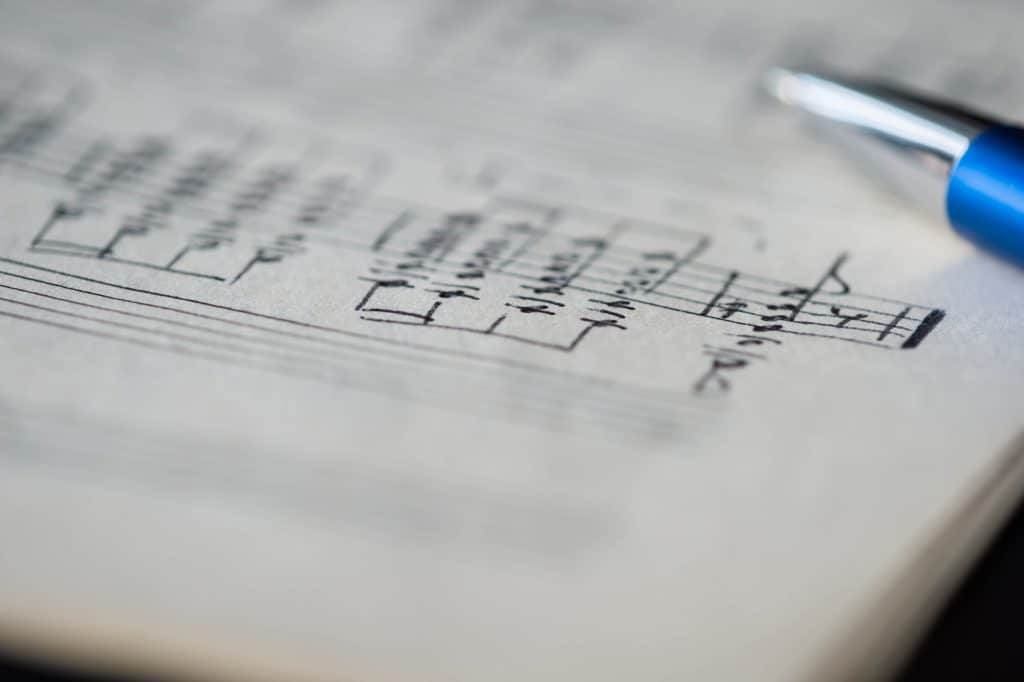 Attitude also plays a big role in scoring great gigs. Being professional, prepared and willing goes a long way. Artists, and the rest of the team, need to feel like they can spend time around you. After all, you're on a tour bus together for months on end! TNV (or rather Chris) likes to use the nemonic DBAD (Don't Be A D*ick).
If you're going for session gigs reading music can also be an excellent addition to your skills.
Where to find your first big break
There's certainly an element of 'who you know' in the process. Meeting musicians at jam nights and events is a big one, but keeping it social and friendly. Everyone can spot the person who's being fake in order to cosy up to the source of a gig.
People also need to see what you do as they won't just take your patter that you're in background vocals and you're great. The only way to do that is to get on stage and do it! Once you've done all that, don't be disappointed if you don't get offers flying in. Denosh has spent years and years trying to get industry big wigs to notice, and only recently have those efforts been fruiting.
As helping other singers is a passion of Denosh's, she has now started working as an agent in the singers department of Los Angeles agency '1826'. In this role, she develops singers to eventually allow them to penetrate the industry through networking opportunities.
Lastly, never stop being a student. Learn from your peers, 'kick it' with the best people, and you'll gain education and motivation.
For so much more information and inspiration, tune in to the podcast at the top of the page. We're rocking it on YouTube, Stitcher and iTunes.
If you'd like to follow Denosh on social media you can find her on Instagram using 'denoshbennett', or you can email Denosh at noshness@gmail.com if you have any burning questions to ask.
The Naked Vocalist website guru. Years of experience in fixing websites, uploading stuff and belting out high C's. All whilst swinging from a tree.
Latest posts by Naked Web Monkey (see all)